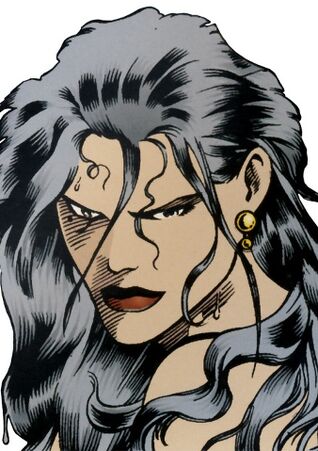 Aleema Keto was a Sith sorceress and a villain in the Star Wars Tales of the Jedi series.
History
Keto was the niece of Lord Keto, the ruler of Emperess Teta. She became a Sith sorceress by learning the ways of the Dark Side. Aleema Keto found the dark side cult the Krath and successfully usurped the throne.
When Ulic Qel-Droma infiltrates the Krath, Keto seduces him and offers a place within her cult. She had her cousin Satal killed after Qel-Droma accepted her offer. With Ulic Qel-Droma, she teams up with Exar Kun and becomes a senior member of his brotherhood.
Aleema leds the brotherhoods forces to attack Coruscant and betrays Ulic to the enemy forces. After Qel-Droma was rescued by Exar Kun, he tricked Aleema into making a supernova which killed her.
Ad blocker interference detected!
Wikia is a free-to-use site that makes money from advertising. We have a modified experience for viewers using ad blockers

Wikia is not accessible if you've made further modifications. Remove the custom ad blocker rule(s) and the page will load as expected.